At Current 22 a few of us will be going for an early run on Tuesday morning. Everyone is very welcome!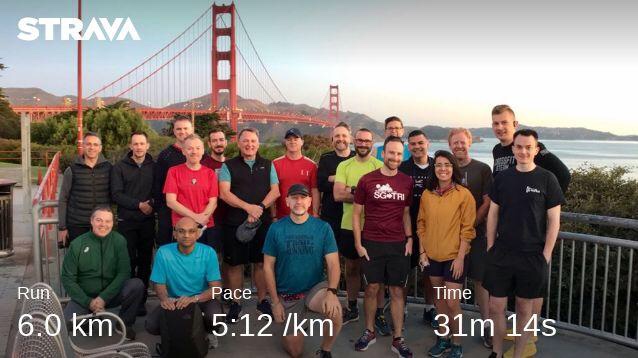 and then London earlier this year: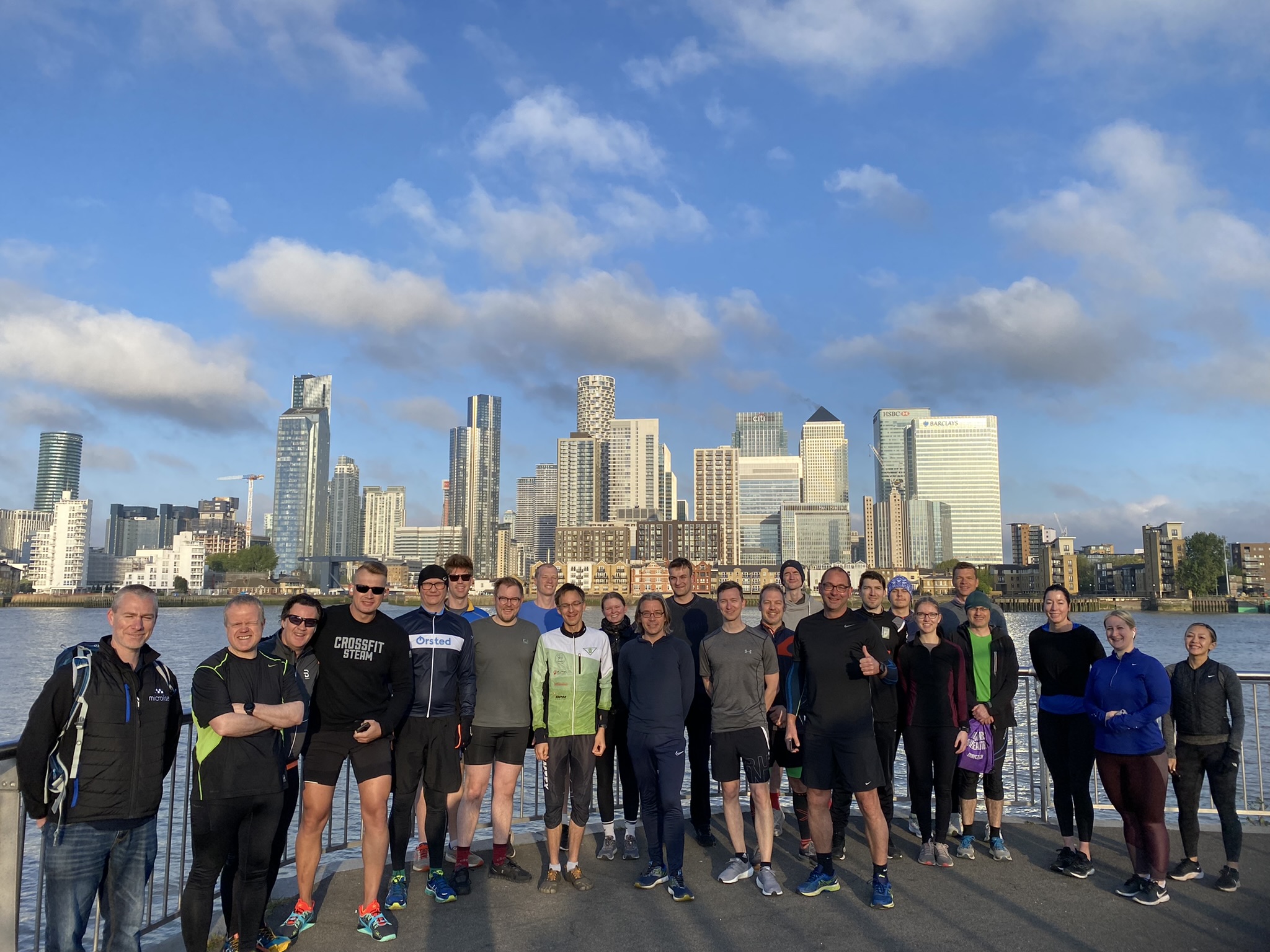 We're going to do the same thing again at Current next week in Austin!
---
Who? What? Where? When?
Who: Anyone who would like to is very welcome :)

Where: Starting from the conference hotel (Fairmont Austin)

When: Tuesday 4th October.
We'll meet at 06:30 in the foyer of the Fairmont Austin. That'll give us time to congrgate and take some #streamingselfies if you want them, before setting off at 06:40 sharp to make our way around the the 5k route.
Go at your own pace; this isn't a race. You can run, or walk. Or skip, if you prefer. You can download the route to follow at your leisure. In fact, it's a good idea to do so because this is not an organised event, so it's your responsibility not to get lost :-D
At 6min/km it'll take half an hour to get round the 5k route. That should give you plenty of time to then take some more #streamingselfies before heading back into the hotel for breakfast and ready for the start of the conference at 08:00.
Cool, where do I register?
Register at /dev/null ;-)
This is an entirely unofficial, barely-organised, thing. Turn up and run, if you want. Don't, if you don't. Fully intend to but sleep in from the jetlag and miss it, that's completely fine 😁