Kafka Summit London IS BACK! After COVID spoiled everyone's fun and fundamentally screwed everything up for the past two years, I cannot wait to be back at an in-person conference. At the last Kafka Summit in the beforetimes (San Francisco, 2019) some of us got together for a run (or walk) across the GoldenGate bridge. I can't promise quite the same views, but I thought it would be fun to do something similar when we meet in London later this month.
Who? What? Where? When?
Who: Anyone who would like to is very welcome :)

What: A 5k (3.1 miles) run or walk from the conference hotel around the Greenwich Peninsula

Where: Starting from the conference hotel (InterContinental London - the O2)

When: Monday 25th April.
We'll meet at 07:00 BST out on the riverside Olympian Way path nearest to where you can reach it from the hotel. That'll give us time to congrgate and take some #streamingselfies if you want them, before setting off at 07:10 sharp to make our way around the the 5k route.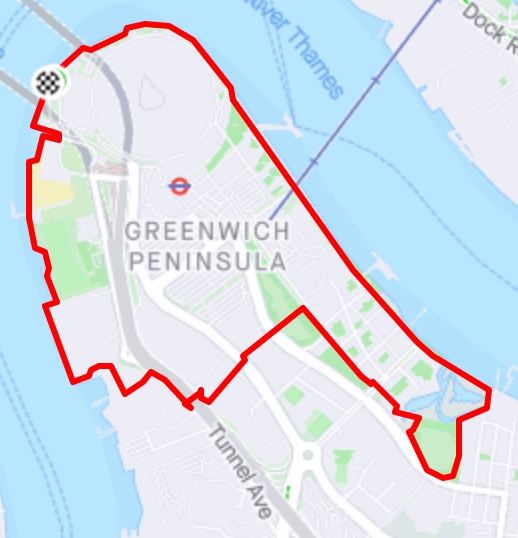 Go at your own pace; this isn't a race. You can run, or walk. Or skip, if you prefer. You can download the route to follow at your leisure. In fact, it's a good idea to do so because this is not an organised event, so it's your responsibility not to get lost :-D
At 6min/km it'll take half an hour to get round the 5k route. That should give you plenty of time to then take some more #streamingselfies before heading back into the hotel for breakfast and ready for the start of the conference at 09:00.
Cool, where do I register?
Register at /dev/null ;-)
This is an entirely unofficial, barely-organised, thing. Turn up and run, if you want. Don't, if you don't. Fully intend to but sleep in from the jetlag and miss it, that's completely fine 😁
Other running options for other days
I did toy with the idea of suggesting a run around Greenwich, but the logistics of getting there from the conference hotel and back in time with unpredictable rush hour traffic, along with quite a hill which might put some people off, made it seem the less good option.
However, if you're staying at the conference hotel and interested in seeing the excellent views from Greenwich observatory here are a couple of options for you:
I might do the 10k on the Tuesday - perhaps I'll see you there :)
---